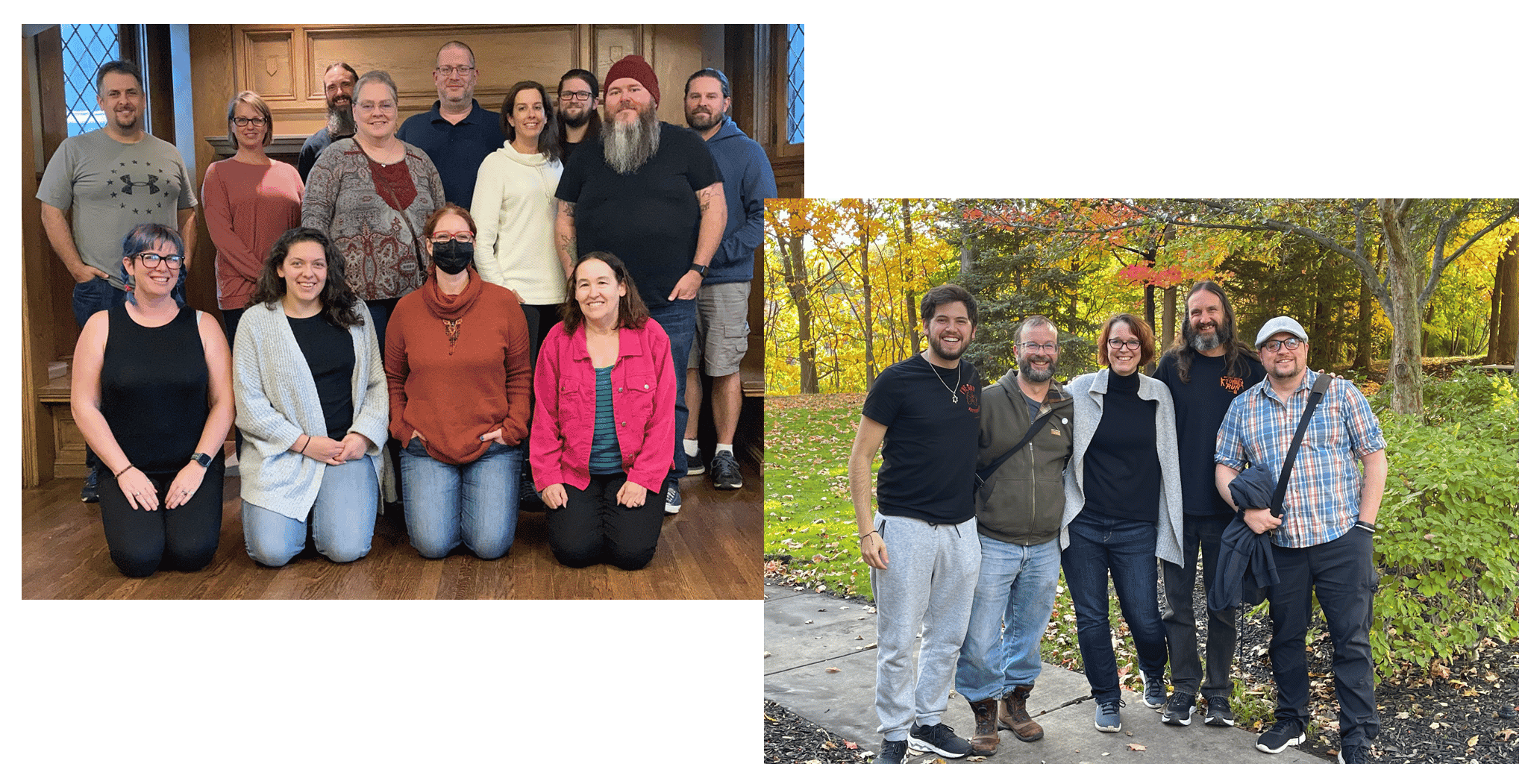 YOU'RE NOT JUST HIRING AN EDITOR.
YOU'RE JOINING OUR FAMILY.
That sinking feeling. You hit send on the PayPal button and imagine your hard-earned cash floating through the interwebs to someone you don't know, somewhere else in the world.
Most of the time, you can count on that "editor" doing something to your manuscript, but you're not really sure what. What are they doing? A developmental edit? Content editing? Proofreading? All? None?
The confusion about editing services causes you genuine anxiety. You want to invest in your manuscript and you're not against spending the money provided it's someone you can trust—an editor trained in a story methodology who can deliver on what's promised.
You wince, recalling what happened that one time you tried having your Aunt Helen "edit" your manuscript. It'll be years before the scars from those one-star reviews fade.
A TRUSTED VOICE IN THE AUTHOR COMMUNITY
And then you remember that "Authors on a Train" guy. His name is J. Thorn, and along with his business partner Zach Bohannon, they published that book—THREE STORY METHOD. The title has almost 300 Amazon reviews with a 4.4/5 average. Thorn co-wrote multiple books with Joanna Penn. He's been a trusted voice in the author community for over a decade.
What if you could hire a THREE STORY METHOD editor? Someone trained by J. to make your story the best it can be without overcomplicated theory and endless spreadsheets?
Now, you can. Do you want to know more? Of course, you do.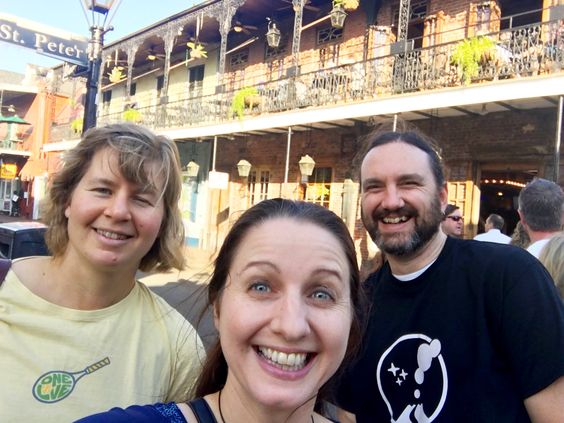 No more worrying about the PayPal payment you sent to some sketchy email address. You don't need to sort through thousands of editors on those freelance platforms. Forget combing through the front matter of books, looking for the name of an editor who probably won't give you the time of day.
Now, you can hire a certified Three Story Method Editor!
Not only will you find the right editor for your style or genre, and someone personally trained (in person, not through some hokey online video course), but you'll work with an editor who understands how you feel because every Three Story Method Editor is also an author.
Imagine how it feels to get feedback from someone who knows and understands your genre. Experience pure, artistic collaboration in a positive and supportive environment. Revel in the afterglow of a tough but meaningful revision.
Stop wasting your precious time and money. Solve your "editor problem" once and for all.
Specialties: Post-Apocalyptic, Science Fiction, Horror, Thriller, Suspense, Fantasy, Urban Fantasy, Non-Fiction
Zach Bohannon has written and published over thirty-five books and is the co-creator and co-author of Three Story Method: Foundations of Fiction. Through podcasting, writing workshops, and working with authors one-on-one, he has helped dozens of writers take their craft and their business to the next level. He's here to help you level up your stories and your author brand.
Specialties: Science Fiction (excluding hard Sci-Fi), Fantasy (all sub-genres), emotional development.
Emotion sells stories—not just what the character feels, but how the reader feels. My goal is to help you tell powerful, emotionally evocative stories that hook the right readers so that they'll be eager to buy your next book.
Specialties: Short Fiction, Paranormal and Urban Fantasy, Epic and Dark Fantasy, Horror, Science Fiction
The spark of an idea is just the first step to constructing an amazing story. With my help, we can build the blueprints of storytelling and lay a solid foundation for your path to published author.
Specialties: Science Fiction, Fantasy, Serial Fiction, Trad Pub
Christine Daigle has helped several writers polish their work who have gone on to secure traditional publishing deals. She is a Pitch Wars Alumna and a Write Team mentor and committee mentor. She is the co-author of a traditionally published steampunk novel, The Emerald Key, and writes sci-fi and horror serials on Kindle Vella under the pen name LP Styles. She also cohosts The Serial Fiction show. She specializes in character consistency, outline diagnostics, and crafting openings that pack a punch.
Specialties: Characterization, dialogue, and building scenes that engage readers.
Jeff Elkins has published more than ten novels and as the Dialogue Doctor has worked with over a hundred different writers to improve their storytelling. He believes that the key to writing books readers love is creating unique and dynamic character voices. He's ready to help you bring your characters to life.
Specialties: Science Fiction, Fantasy, Content and Line Edits
I believe every author has a great story to tell. I also believe that story is worth reading, and that my job is to help that story become the best it can possibly be. I want you to be thrilled with the realistic, useful feedback you receive. I look forward to talking to you to help you find the right Three Story Method Editor for you!
Specialties: Coaching for world-building and character development, chapter analysis, historical authenticity in fiction, welcomes all genres, and specializes in steampunk, science fiction, and fantasy.
Catherine Hernandez is a proud dyslexic, ADHD writer who prefers to pants her novels. She tackles problematic topics in the modern-day by placing them into her steampunk worlds. She helps writers create vivid worlds, characters, and stories for readers to immerse themselves in.
Specialties: First time authors. Authors who want to learn and improve. All genres.
I'm an author, publisher, and editor. I also own a small independent bookstore. As a publisher and editor, I've helped over 100 authors bring their first book into the world. My favorite clients are writers who don't just want their mistakes fixed, they want to learn about the writing craft. I'll provide you with edits, yes, but also with theory and practice, explained in a simple, human way, so that each book you publish will be better than the last.
Specialties: Memoir, Women's Fiction
Valerie Ihsan specializes in helping writers find the core message of their memoir, and in story analysis—with a penchant for memoirs, women's fiction, and work with just a hint of magic. She podcasts at Writer Craft Podcast, a show about creativity and Craft.
Specialties: Urban and Paranormal Fantasy, Fairytale Retellings, Dystopian and Military Science Fiction, Women's Fiction, and Contemporary and Historical Romance
Kathrese McKee has edited fiction professionally since 2014. She is the host of the Writing Pursuits podcast and writes and produces a weekly newsletter, Writing Pursuits Tips for Authors. Kathrese is the author of speculative fiction books, short stories, and flash fiction. Her goal is to help you "prepare your story for the journey ahead"; she specializes in story diagnostics, line edits, and coaching.
Specialties: Historical Romance, Paranormal, Mystery, Thriller and Suspense. Focus on character development.
Cathy Peper has spent a lifetime reading, particularly romance and mystery. She loves everything paranormal. She writes the Blue Crystal Time Travel Romance series and the In for a Penny paranormal suspense series. She loves to talk story and wants to help writers make their stories the best they can be.
Specialties: LGBT Fiction, Paranormal and Urban Fantasy, Cozy Fantasy, Horror, Short Fiction, Serial Fiction
Theme is a powerful tool when you know how to use it. My goal is to draw that theme out of your story and construct it into a statement you can use to drive your story forward. I've worked with top Indie Authors, using theme as a guiding light to make a resonating story. If you're stuck, or looking to strengthen your craft, then let's talk.
Specialties: Science Fiction, Post-Apocalyptic, Dystopian, Horror, Dark Fantasy, Epic Fantasy, Speculative Fiction
I stand with authors who believe that Story can change the world. I help writers who want to become authors, and I promise that working with me will make you a better storyteller. Together, we'll leave this world better than we found it.
Miranda "Ran" Weingartner
Specialties: Non-fiction
Do you want to leverage the power of AI to supercharge your non-fic copy? I can help. I specialize in helping writers get their message across in a compelling way. I have been writing and editing web copy, promotional, educational and fundraising materials for twenty-five years. Now I help authors use AI to produce high-quality, engaging copy that gets results. Let me show you how to use AI to your advantage.
You've finished that last revision! You send your certified Three Story Method Editor a direct message in Slack to let them know the book will be on Amazon soon. That book is published!
You sit back and smile, deciding to take a walk and grab a cup of coffee before starting the next project.
No more anxiety about hiring an editor or worrying about where your money is going. You now have a writing family. You're one of us. We'll be here for this book and every other book you plan to write.
You're not just hiring an editor. You're joining our family. Welcome home.
Yes. I've trained a select group of authors to become certified Three Story Method Editors to help writers create better stories because I'm only one person. With a team of editors, we hope to be able to help more people. Although I don't take clients very often these days, I do have a few services available that you can see by clicking on my profile.
It depends on the editor, specialty, genre, time-frame, etc. The basic Story Diagnostic is offered by each editor in the same way. Each editor has the option to set their own prices, although no editor offers a Story Diagnostic for less than $1,499. Providing a comprehensive suite of services, you can access each editor's offerings by clicking on their profile.
We believe storytelling shouldn't be complicated. By focusing on a few core concepts (gotta love those 3Cs!), the majority of authors can learn how to tell stories that work.
We guarantee that not only your manuscript will improve after working with one of our editors, but so will your storytelling chops. Nobody can promise you sales, success, glory, or fame. Beware of anyone that does.
Unfortunately, I have no plans to offer certifications in the near future.
No, but I'm working on it.