A curated collection of the latest and most interesting podcast episodes about the author life.
Thank you for reading the latest edition of the Author Podcast Broadcast (APB)! My name is AW Roberson and I write fantasy and historical fiction. Additionally, I am a Certified Three Story Method Editor and an active member of The Author Success Mastermind. And in those three things, you have the embodiment of humanity. The innate desire to create. The endearing instinct to serve others. And the recognition of strength in community. You can't go wrong when you embrace those three things. I know I am a better person for it, to be sure! Enjoy this sampling of resources as you expand your mind and perspectives. And don't neglect the blessing of being engaged in a community of authors, editors, and consumers of art! Be well and press on.
Top 3 Must-Listen Episodes
Fiction Writing Made Easy // Episode 57 – Action Genre Conventions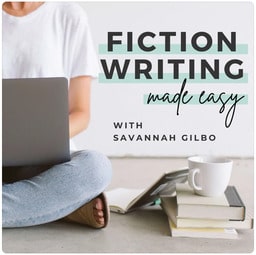 Savannah Gilbo, once again, delivers a concise and easy to follow examination of a well-crafted story.
In this episode, Savannah unpacks the particular conventions that most action genre stories will have. For example, readers of this genre inherently know to expect a protagonist who has a special skill or talent or magic that will empower her to win the prize. Therefore, certain care must be taken into consideration when planning or editing your story to ensure the development of your heroine's special trait is clear, impactful, and is well-paced.
Throughout this episode, Savannah discusses a myriad of conventions that you, as the author, should consider when planning or editing your work. As a result, not only will your story be stronger, it will instinctively have those elements that readers subconsciously expect when enjoying your next action genre novel!
Page Break with Brian McClellan // Episode 28 – James L Sutter – Game Designer and Fantasy Author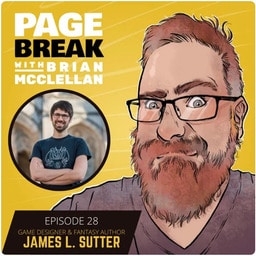 Fantasy Nerds, Geeks, Gamers! This episode is for you!
I thoroughly enjoy listening to masters of their craft speak about their journey and inspiration regardless of what that craft is. In this case, James L Sutter speaks of his long journey through role playing game development to writing short-stories, comics, and novels. The imagination and creative process is contagious! His drive and energy certainly come through during this interview.
Not satisfied with his success, Sutter continues to speak about a professional pivot that has captivated his attention and creativity. Jumping headlong into the YA Contemporary genre, he speaks of this transition and of his current work in progress set to be released in 2023.
My Imaginary Friends with L. Penelope // Episode 158 – Finishing Energy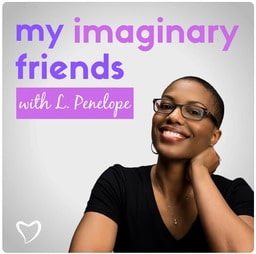 L. Penelope is always a joy to listen to.
In this episode, Leslye continues to share her journey as an award winning published author. Her conversation takes you along with her as she finishes the first draft of her work in progress. She shares her process, the technical solutions she uses, and the habits that help her to finish strong.
Each episode with Leslye is a comfortable discussion updating her fans and supporters on her journey. When you listen, you pick up on her successes and struggles. She is candid about what has worked and what hasn't. She gives you a sense that all the challenges that writers face are absolutely normal, expected, and can be conquered and celebrated!
The Latest from The Author Success Mastermind Podcast
OUR LATEST EPISODE // 50: What are the different kinds of editing?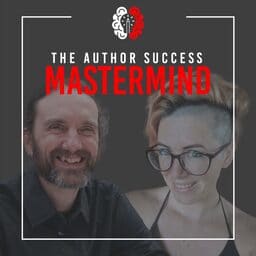 This week authors J. Thorn and Crys Cain talk all about the different types of editing. They discuss developmental editing, line editing, copy editing and proofreading, and dive into the differences and benefits of each.
The Wildcard: Interesting Episode from a Non-Writing Related Show
Zero To Travel Podcast // Episode 477 – Factfulness: Why The World Is Better Than You Think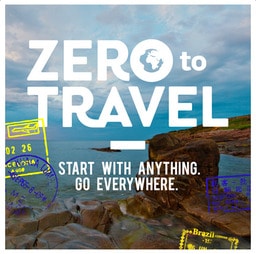 This episode was pure energy!
For a person overwhelmed by the constant attack of negativity from seemingly every direction, this host stop long enough to confront a global tendency of pessimism bias that many humans naturally have. And let's be honest, it is hard work to avoid this natural reaction given all the messages that we are programmed to believe every single day!
The author and researcher being interviewed, Anna Rosling Rønnlund, provides findings that her and her colleagues present in their bestselling book, Factfulness: Ten Reasons We're Wrong About The World – And Why Things Are Better Than You Think. They accomplish this by addressing the analytical illiteracy that most consumers and presenters of news historically have.
Along this line of thought, this podcast provides a candid discussion on why it is so critical to formulate a fact-based worldview rather than merely regurgitating click-bate headlines or responding to the latest news feed.
Inside The Author Life
Woke up in a bad mood.
Sat down to write.
Someone is going to die!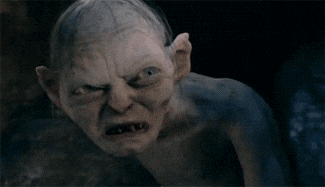 Get the APB delivered straight to your inbox!
Need some help with your story?
Three Story Method certified editors are standing by, ready to help you become a better writer. Click on our picture or visit https://theauthorlife.com/editing/ for more details!