FREE course for the Writer's Craft 2.0 Bundle!
Get this course for free!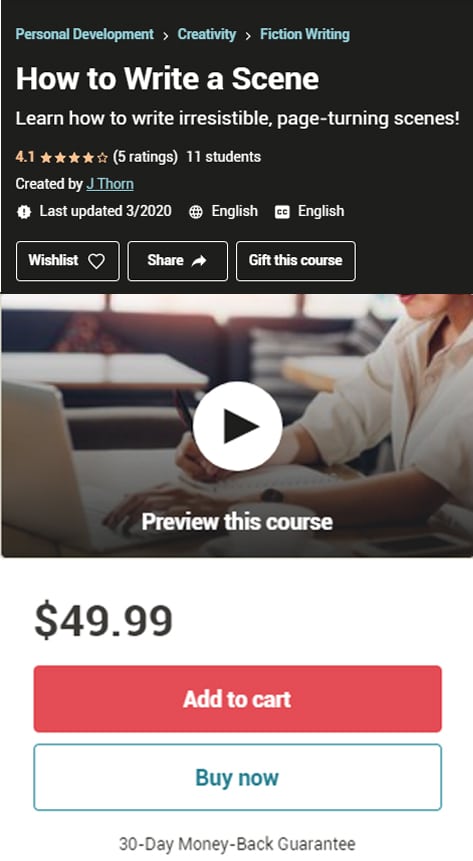 [tcb-script type="text/javascript"](function(d, s, id) { var js, fjs = d.getElementsByTagName(s)[0]; if (d.getElementById(id)) return; js = d.createElement(s); js.id = id; js.src = "//forms.aweber.com/form/40/684512840.js"; fjs.parentNode.insertBefore(js, fjs); }(document, "script", "aweber-wjs-7559i9mr1"));[/tcb-script]
Because you purchased the Writer's Craft 2.0 bundle, you get "How to Write a Course" for FREE! The course normally sells for $49.99 on Udemy.com.Use the form above to let me know where to send your free course. You will not be prompted for a credit card or payment of any kind. This course is 100% FREE forever.
By providing your email address, you're giving me permission to email you regularly with updates to the course, special offers, and exclusive deals. Unsubscribe at any time. Your information will NEVER be sold. No spam, ever.
IMPORTANT: If you do not see a form above with a text box for your email address, please make sure you're not using a browser with ad-blocking options or software that blocks ads such as the Duck, Duck, Go Chrome extension.