A curated collection of the latest and most interesting podcast episodes about the author life.
Hello Friends!
JP Rindfleisch IX here, Three Story Method Editor and writer of things Dark, Strange, and Queer.
I've just started a six-month project to publish a new urban fantasy, which is fast for me, and I want to give a shout out to Notion.so. Notion has helped me organize all my thoughts in one place and plan out a detailed outline and schedule that will help me become a more efficient authorpreneur. I've been using Notion for several other projects too, including the outline for the serial NRDS and scheduling content for the Write Away Podcast.
It is seriously a wonderful and powerful tool for planning and tracking to-dos, with a ton of videos and blogs from other creators who will help you find ways of using Notion you have yet to realize. I mean…they do Kanban boards….KANBANS!
Top 3 Must-Listen Episodes
The Rebel Author Podcast // Episode 145 – How to Skeleton Draft with Steff Green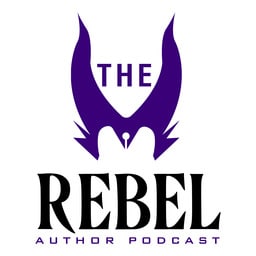 Sacha Black and Steff Green talk about Steph's unique process to drafting, which she calls skeleton drafting.
This process pushes writers to the end of their draft quickly, by incrementally fleshing out their draft through each revision until the writer reaches the desired word count.
I've heard Steff talk about this process before, and even though I'm an outliner, I found myself adding in parts of her process into my own to get my drafts written faster.
Diving into Writing // Episode 88 – Writing with Anxiety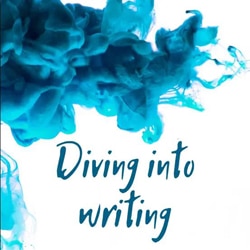 Mariëlle and Lucinda discuss their challenges with anxiety when it comes to writing.
Stress, anxiety, and depression can greatly impact writing, and listening to these to put these feelings into words was easy to relate to. The important thing for me, is knowing that others experience "new project fear" and imposter syndrome.
One takeaway from this discussion was to create space and dedicate time to writing, regardless of if you want to. By creating a ritual around it, writing becomes a habit for me that I can always come back to over and over again. This may not work for everyone, but it is something that works well for me.
Turning Readers Into Writers // Episode 114 – How to Analyse Story Through Books and Movies with Lucinda Sage-Midgorden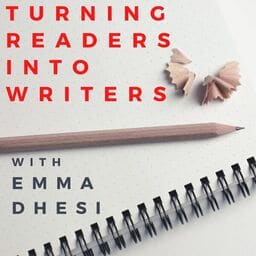 Emma and Lucinda discuss how to use story analysis to pick apart other stories and improve your writing.
Lucinda comes from a theater background, and her years of studying plays offered a unique perspective to analyzing stories. When watching movies, for example, everything from the dialogue to the camera angle are important. As writers, when we question those choices and pick apart why it was important, we can understand what parts of our manuscripts may do better with intentional dialogue or descriptive focal points.
The Latest from The Author Life Podcast
70: YOUR NOVEL'S FIRST CHAPTER: HOW CAN YOU EVALUATE YOUR STORY'S HOOK?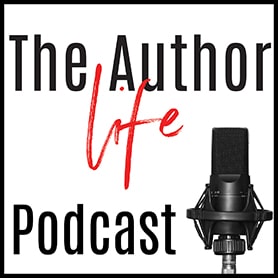 This week author Crys Cain is joined by special guest Kathrese McKee. They discuss the process that goes into creating your story's hook and why it is so important in attracting your readers.
The Wildcard: Interesting Episode from a Non-Writing Related Show
Life Kit // Episode 495 – How to set boundaries in your daily life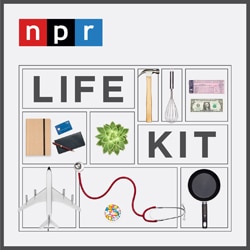 Therapist and author Nedra Glover Tawwab offers advice on how to create and maintain boundaries with others in this episode of Life Kit.
It was interesting to think on this topic and reflect on my own experiences of setting boundaries. One method she recommends is to reflect on the moments where you said you'd do something, and it turned out to be more overwhelming that you'd imagined. Use those past experiences to draft the boundaries you have today.
Peer pressure still exists, even as adults, and knowing that people cannot know your capacity unless you set those boundaries is important. Boundaries change over time too, so family members and friends may need an update on your new boundaries from time to time.
Lastly, you need to let people know your needs, because boundaries are about keeping relationships with others and preserving the relationship by communicating when you need to say no. Remember, boundaries are something others respect when you tell them, but you control the frequency, response, and duration of those relationships.
Inside The Author Life
Trying to write in the morning, but the husky needs pets.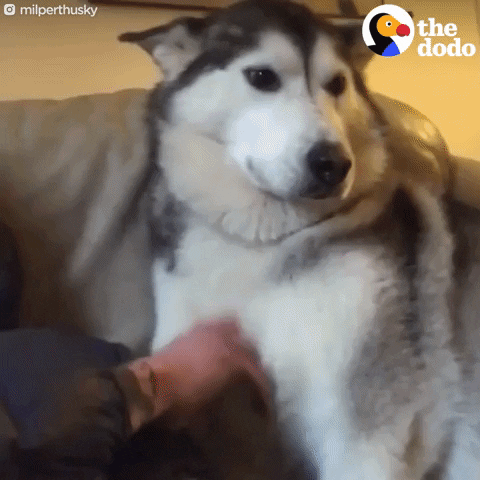 Get the APB delivered straight to your inbox!
Need some help with your story?
Three Story Method certified editors are standing by, ready to help you become a better writer. Click on our picture or visit https://theauthorlife.com/editing/ for more details!