A curated collection of the latest and most interesting podcast episodes about the author life.
Trying to work on multiple book projects at one time is always a challenge, and a thrill. I'm the type of writer who needs stimulation. If I work on one thing for too long, my mind wanders and I lose focus. By jumping from one project to another, I keep my mind on its toes (does that make sense?). However, I also recognize the pitfalls of this approach, which is a serious affliction known as SOS, "shiny object syndrome." I run the risk of working on everything but finishing nothing. But here's the thing: I didn't get to choose my approach. Sure, some things I can train my brain to do. And other things will never come naturally to me. Sometimes I'd love to not get bored working on one project at a time. I'd also love to slam dunk a basketball, but that's not within my realm of possibility either. The point? Don't worry what works (or doesn't) for other authors. Worry about what works for you. Don't know yet? Get writing. Once you're in the arena, you'll learn your own rules of the game.
Top 3 Must-Listen Episodes
The Creative Penn Podcast // Not Quite The Year We Hoped For. Review Of My 2021 Creative Business Goals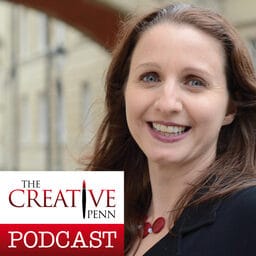 I come to The Creative Penn Podcast for Joanna's personal updates, and sometimes I stay for the guest. In this episode, Joanna looks back on 2021, the year we had hoped things would be different.
"As we all look back at the past year, it feels like it's flown by — but also that time has warped in a way and it feels like we've been stuck in this pandemic for much longer than we expected."
Joanna explains how the pandemic was harder than she expected. She encouraged all of us to understand that it's okay if you didn't get as much done as you had hoped, or if you didn't feel as creative. We all need to celebrate the little wins and remember that things will get better, even if it takes longer than we think it should.
Listen to the whole episode to hear which goals Joanna hit, and which ones were a miss.
The Sell More Books Show // Episode 400 – 400 Episodes & Confronting Our Fears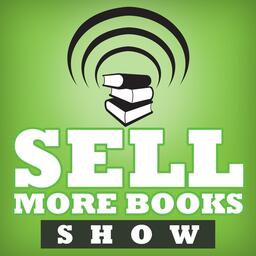 It's hard to believe the Sell More Books Show has just hit its 400th episode. I wonder who their first-ever guest was back in episode 5? 395 episodes later, and now Bryan and Claire continue to keep their finger on the pulse of the independent publishing world. In this landmark show, they feature certified Three Story Method Editor, Adam W. Roberson's article, "Barriers to Success." In this #1 news story on the Sell More Books Show and guest post on TheAuthorLife.com, Adam explains how you need a story, some skill, and a desire. He explains how to minimize the effect of barriers such as fear and anxiety, or imposter syndrome. According to Adam, these feelings are perfectly normal. He goes on to say that becoming part of a tribe or community is the best way to move through those barriers, with the support of others.
The Write Away Podcast // Episode 70: How to figure out your author brand?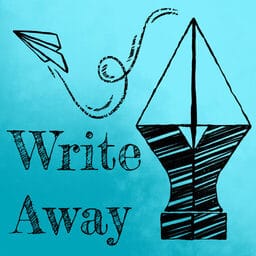 Crys and JP recently invited Dana Kaye on the wonderful Write Away podcast to discuss branding, a topic many authors understand, but struggle to implement. Dana shared some incredible insights, such as you don't need to be on all of the social medias, just where your readers hang out. She goes on to clarify the importance of defining what success means to you—she says get clear in the beginning on your goals so your actions will be aligned. And something we all know but it bears repeating, your best marketing tool is your email list, so don't neglect it!
The Latest from The Author Success Mastermind Podcast
OUR LATEST EPISODE // 43: Should you start a publishing imprint?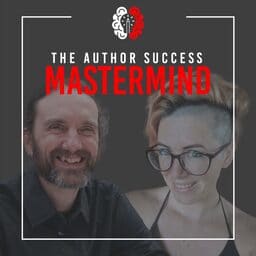 "This week, authors J. Thorn and Crys Cain discuss why indie authors may be interested in starting a publishing imprint, what challenges they may face, and tips on how to get an idea of what it would be like.'"
The Wildcard: Interesting Episode from a Non-Writing Related Show
The Rebel Entrepreneur Podcast // The Mysterious World Of Marketing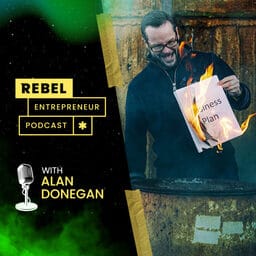 Alan Donegan is a powerful force of positive energy. I've been listening to his podcast for years. I first discovered Alan on the ChooseFI podcast and have been following him ever since. If you self-publish, you're a small business. And marketing always seems to be a core concern of any business.
Episode Description:
"You've launched your business and now you need more customers! You've been going a few years and you need more customers. No matter what stage of business you are in marketing is the perennial problem that needs tackling. In this episode, KC and Alan work to break down the mysterious world of marketing to make it practical and applicable to your business now."
Inside The Author Life
I left my webcam on the other day. This is what Zoom recorded.
Get the APB delivered straight to your inbox!
Need some help with your story?
Three Story Method certified editors are standing by, ready to help you become a better writer. Click on our picture or visit https://theauthorlife.com/editing/ for more details!